New Hope for Tinnitus Prevention in Epilepsy Drug
A recent study on tinnitus prevention found that a drug used to treat epilepsy produced favorable results in animal models. Mice who received retigabine after exposure to loud noise didn't suffer from tinnitus or other hearing loss later. Though there is no "cure for tinnitus," the Pittsburgh School of Medicine research sheds some light on how tinnitus may be prevented.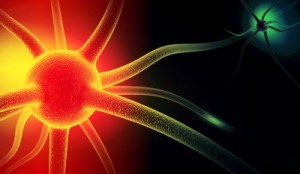 Tinnitus is a brain disorder
Tinnitus is not a hearing problem, but rather a neurological disorder that occurs in the dorsal cochlear nucleus (DCN), when certain nerve cells become overactive. Phantom noises like whistling, clicking, screaming, or ringing sounds experienced by tinnitus sufferers are the result of irregular impulses perceived as sound, even in the absence of any real sounds outside the ear's environment.
Since epilepsy also occurs in the same part of the hyperactive brain, researchers Thanos Tzounopoulos and associates wanted to find out if an epilepsy drug, retigabine, could effectively prevent tinnitus in the same way that it reduces hyperactivity in patients of epilepsy.
Tinnitus study fact sheet
Here are the points of their study on tinnitus prevention in mice exposed to noise-induced ear damage.
Lab mice were sedated and exposed to 116-decibel sound levels, equal to those of a passing ambulance siren, for about 45 minutes, twice daily for five days.
After the first 30 minutes of each session, half of the test group was given injections of the epilepsy drug.
Seven days after the last session, scientists conducted startle experiments to determine if any of the mice developed tinnitus.
They found that tinnitus prevention was most evident in mice who received the epilepsy treatment, where 50% of mice who didn't receive the injections exhibited nervous symptoms indicating tinnitus.
Scientists concluded that retigabine can possibly prevent even chronic tinnitus caused by noise-induced damage to the brain's auditory center, the dorsal cochlear nucleus (DCN).
"There is no cure for tinnitus, and current therapies such as hearing aids don't provide relief for many patients, says lead researcher Tzounopoulos. "We hope that by identifying the underlying cause, we can develop effective interventions."
Treating tinnitus
Currently, the anti-epileptic drug is not approved for use as tinnitus prevention. But using the same theory of tinnitus as a result of neurological pathways of the part of the brain which controls our perception of sound, it is possible that certain "brain vitamins" can provide similar benefits to tinnitus patients.
B vitamins, such as vitamin B12, folic acid, and vitamin B1 aid in preventing nerve damage by sustaining healthy myelin, a fatty substance that coats the nerve synapses and promotes healthy interaction between the network of nerve cells and the brain.
CoQ10 boosts mitochondrial energy in proper cell formation, and has provided optimal clinical results in tinnitus prevention.
Ginkgo biloba has been found to sustain healthy blood flow in the vessels near the ears, a factor which often influenced tinnitus frequency.
Many other nutrients contain antioxidants that kill free radicals, reducing your chances for developing ototoxicity caused by chemicals that harm your hearing and lead to tinnitus.
 Also read:
Vitamin B for Tinnitus? Show me the Proof.
Understanding Tinnitus- What does it All Mean?
Top 3 Ginkgo Biloba Health Benefits