One Email, No More Tinnitus- True Story!
It's the "impossible dream" all tinnitus sufferers have- to one day find the root cause of endless ear ringing and hissing sounds, and close the chapter on tinnitus, for good. Well, one UK resident suffering from intense chronic tinnitus achieved his dream, with the help of a click of the mouse.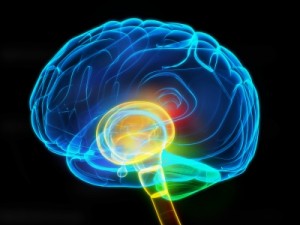 Ian Turner was on the verge of suicide. Relentless, loud phantom noises caused by became so devastating, that that he was unable to sleep, concentrate, or relax; it slowly destroyed his quality of life.
Chronic tinnitus is not an illness, but rather a debilitating condition that causes the sufferer to experience unusual noises in the ears, often without respite. Constant ringing, hissing, buzzing, and cracking sounds can continue for months, or even years, and there is very little a person can do about it.
Ian tried everything to stop persistent noises in his ears, to no avail. Finally, doctors diagnosed him with objective pulsatile tinnitus, caused by an obstruction between the heart and the brain, producing whooshing sounds that beat in time with his heartbeat. To cure his tinnitus, he would require brain surgery, a procedure that his doctors deemed too dangerous, and refused to comply.
But that didn't stop him from trying; the retired radio presenter got in touch with an American brain surgery expert, Dr. Maxim Shapiro of New York, and emailed him his MRI report, kicking off a turn of events which would later help him realize his dream…silence.
Dr. Shapiro examined his brain scans, and turned them into a blueprint for recovery, drawing a series of arrows and numbers directly onto the brain scans, instructing Cambridge's Addenbrooke Hospital brain surgeons exactly how to proceed.
Four operations and three days later, Ian is now free from tinnitus whooshing sounds, and he thanks his tinnitus expert for his peace of mind.
"My life has been transformed, and I want to cross the Atlantic to look Dr. Shapiro in the eye to thank him."
Sources:
Tinnitus sufferer on the verge of suicide finds his OWN cure by emailing expert 3,000 miles away in America
Image(s) courtesy of dream designs/FreeDigitalPhotos.net
Tinnicare Sweepstakes may be found here.